PREMIER MEDICAL AESTHETIC SPA IN NEW YORK CITY
We offer top-of-the-line, non-surgical treatments for immediate, natural-looking results.
Discover a more youthful you…
Call us at (212) 245-0070 to make your appointment. Consultations are complimentary.
We have the best prices in NYC on Botox ®, Juvederm ®, Ultherapy ® & More.
Our VIP BOTOX price of $9.50 per unit is the lowest price in New York City! And it never goes up for VIP's. We charge BOTOX "per unit" not "per area". This allows for a most efficient and cost effective application, that saves you at least 25% over other practices. We also offer a unique BOTOX BANK that allows VIP's to prepay for units, lower the price even more and share it with a person or friends and family to dramatically reduce fine lines and any wrinkle! Free consultations and special pricing for Facial Fillers like JUVEDERM ®, RESTYLANE ®, RADIESSE ®, etc., all done the same day. Beauty is only a call away.
Convenient Locations to Serve You Better
Our exquisite, alluring and soothing spaces are built by a world renown architect. Our
Upper East Side
location is at 30 East 60th Street between Park Ave and Madison Ave. Our
Gramercy / Union Square
location is at 77 Irving Place at the corner of 19th Street. We are open 7 days a week and our clients always get
Same Day
appointments. Aesthetic Consultations are free of charge. Search no longer for the best value in beauty augmentation for a face filler for the skin, brow and wrinkle area. Experience the Best specialists in New York with the highest customer satisfaction ratings. Schedule Your appointment today!
If you ask any of our customers, they will tell you that we have the best & friendliest staff, the best service, treatment and the best deals on helping you look your best in New York City.  Many celebrity people in high spotlight professions trust us with their facial beauty needs. People come year round from NYC, Long Island, NJ and Connecticut to get our beauty offer of Botox and more. It's no wonder that most of our customers have been with us for many years to keep their skin the best it can be.
I have an issue against shaving and plucking the unwanted hair on my underarms and bikini area. It always results into bumps - similar to chicken skin. Moreover, it darkens the area and is not attractive to look at. Because of it, I don't like wearing bikinis during summer or show my underarm area fearing that I might humiliate myself if I do so. That is why I decided to go to this skin care clinic. Because of their hair removal treatment, I feel more beautiful. I feel like I do not need to exert a lot of effort just to become beautiful. I don't have to worry of having bumps or skin darkening because of shaving or plucking. I no longer have embarrassing unwanted hair and I can freely wear my bikini or show my underarm when I want to.
Joan B. "I want everyone to know how happy I am with my results with the Ultherapy treatment I had done at Rejuvenation NY in New York. I had heard very good things about the center and I decided to go in for a consultation. The director, Roman Veskler spent a great deal of time with me and explained all about the treatment. I had my entire face and neck treated. It wasn't painful and there was no downtime. My results are similar to a face lift without the invasive ness and downtime! I must say I saw immediate results. And after two weeks I noticed my neck and face being more lifted and firm. It's been three months and I feel like I have reversed my aging back at least ten years!"
Tina Farbi, Heathfreedom channel owner, writer and National Public Radio host, NPR Excellent. Courteous staff, little wait time and the person who gave me the Botox injections is also excellent.
Bernarda R. Wow! This was a very professional job. This looks completely natural and no frozen face.
Kenia B. I am very happy with the results, and it is lasting too. The doctor was very professional. He is a very good filler. It looks natural and my face is looking younger and younger. No bruises and zero pain. I love it and I will be back.
Elisah "Friendly and Professional Staff….They made my first Botox experience wonderful!"
Nadia Jean-Mary "Very pleasant clean surroundings conveniently located in mid-town NYC; gracious & knowledgeable staff; extensive choice of services offered; would definitely recommend the Clinic and plan to return myself."
Eugenie Pliakis The staff here is very professional, courteous, and proficient. The work they do here is top notch. I will certainly return.
Karen C. I had a great experience here. Both the doctors I used were very professional and wonderful to deal with. Definitely coming back.
Ryan Lew I got a deal here for 40 units of Botox and I have to say, they did an amazing job. The deal was really cheap and they told me that if I book again, I would be able to get the same pricing, which is well below market value for Botox. I talked with the Dr about where I wanted the units to go, she marked me before hand, and it was quick and painless. 2 days later, everything has settled in and looks great. All the lines in my forehead are gone and it didn't give me weird joker eyebrows like some Botox tends to do.
Christina A. They were amazing. Last morning I had Ultherapy. I am 39 years old. My skin is in good condition & I am constantly told that I look years younger & this is the way I want to stay! After a grueling 18 months I decided I was looking tired & researched procedures to help me regain my youthfulness. I had Ultherapy on my neck & lower face. Fortunately for me the NYC Rejuvenation Clinic I attended is well known & I was well taken care of by them. They were amazing - very knowledgeable, experienced & personable.
Shannon Cromeans My results are right on every time! I have been going to NYC Rejuvenation Clinic for treatments for almost two years now, and have always been very happy with the results. Their technique with Botox and fillers is gentle and as painless as those kinds of treatments can be and my results are right on every time! I always appreciate the doctor's follow-up after treatments, and they never try to "upsell" patients for more product/treatments. I have referred numerous friends and colleagues, and everyone has been very pleased. I cannot recommend them highly enough.
Marcellus Forgach "Fantastic!"
Noramie Jasmin "Very professional.....answered all my questions...."
Janet Berka I went to your office yesterday (Eastside Location) and met with your Injector who was fabulous and very detailed (loved her). I was concerned about bruising (which happened to me several years ago, around the mouth area in a different office) and she assured me and believed it wouldn't happened. I want to say, "Thank you so Much" she's right, I got up this a.m. and ran to inspect my mouth area, BINGO, NOT A SCRATCH!!! Please extend my, "Thanks, A Job Well Done and a very satisfied customer." I will certainly come back and if anyone wants to know, I WILL DEFINITELY REFER. Have a wonderful weekend!
Joli "Very nice professional staff."
Karen Cord "Very good experience. They have a loyalty program that gives the same price for future visits. Great! Thanks for the fantastic service! I really like the results, best I ever had. I don't think I'll need to come in for a while but I will be back :-)"
Diane Friedewald "I was pleasently surprised and I will use their services again."
Rose Lamb I've been going for Botox at your location for about a year. I like it they do a great job and it seems to last.
Reagan R. Had such a great experience here. I purchased the deal but they told me that they always have specials. NYC is very competitive so the prices here are great even without a deal. I was nervous because it was my first time getting any type of procedure but the staff was really nice and the process was simple. The Radio frequency body contouring tightened my skin immediately. I have 2 more sessions to but I see the results already. I can't wait to loose a few more inches!
Juliet O. Thumbs Up

93%

93%

New Customers

100%

100%

Will Return

92%

92%
"NYC Rejuvenation Clinic has been so amazing. The staff is incredibly kind and the facility is so nice and clean. No surgical laser treatment for me. I am so grateful I found a place in NY to keep me looking my best."
Jenna Ushkowitz
Grammy Award Actress & Singer, Star of Glee series
"When I am traveling to New York, I visit NYC Rejuvenation Clinic frequently to maintain my Pageant Glow with their amazing face filler treatments. They take care of any wrinkle. My skin feels & looks flawless!"
Yvette Blaess
Miss World America 2016
"NYC Rejuvenation Clinic keeps me looking flawless and feeling confident. The staff are so friendly and take care of all of my needs with ease! I loved my botox treatment. Amazing job! Thank you!"
Shannon O'Brien
Miss New York International 2019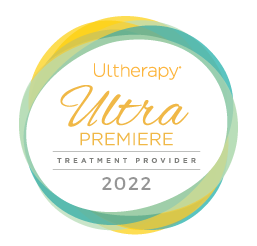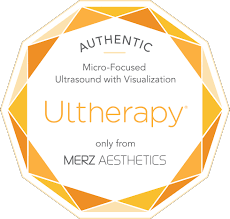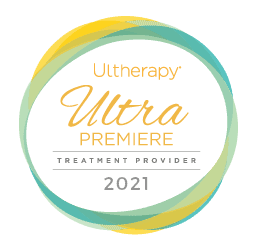 Discover A More Youthful You!
Make a same day appointment today!
(212) 245-0070
Faq's
What is Botox NYC?
Botox NYC is a cosmetic treatment offered in New York City that involves using small injections of botulinum toxin to reduce wrinkles and give the skin a more youthful appearance.
Where can I find a provider for Botox NYC treatments?
There are many medical spas, plastic surgeons, and dermatologists throughout New York City who offer Botox treatments.
How much does Botox cost in NYC?
Prices for Botox treatments in New York City can vary depending on the provider and the area being treated, but typically range from $300-$600 per session.
What are the side effects of Botox in NYC?
Common side effects of botulinum toxin injections include temporary swelling, redness, pain or bruising at the injection site; headaches; flu-like symptoms; and drooping eyelids or eyebrows (in some cases).
Is it safe to get Botox in NYC?
Yes, when performed by an experienced provider with FDA-approved products, getting Botox treatments in New York City is generally considered safe.